Carnival History and News
Welcome to Bluegrass Rides we are sharing a little of our history and company news on this page. We are currently filming a documentary series on Carnival Ride restorations.
Our first in this series is currently being produced in a documentary format. We hope you will watch as the filming takes place. The video is a 1940's Style Allan Herschell Kiddie Carousel. This unit is available for film productions, and private rentals. Contact our office at 1-866-944-3350


PLEASE Like , Comment & Subscribe to our videos

If you have a carnival piece you need assistance in preserving or restoration consulting call us.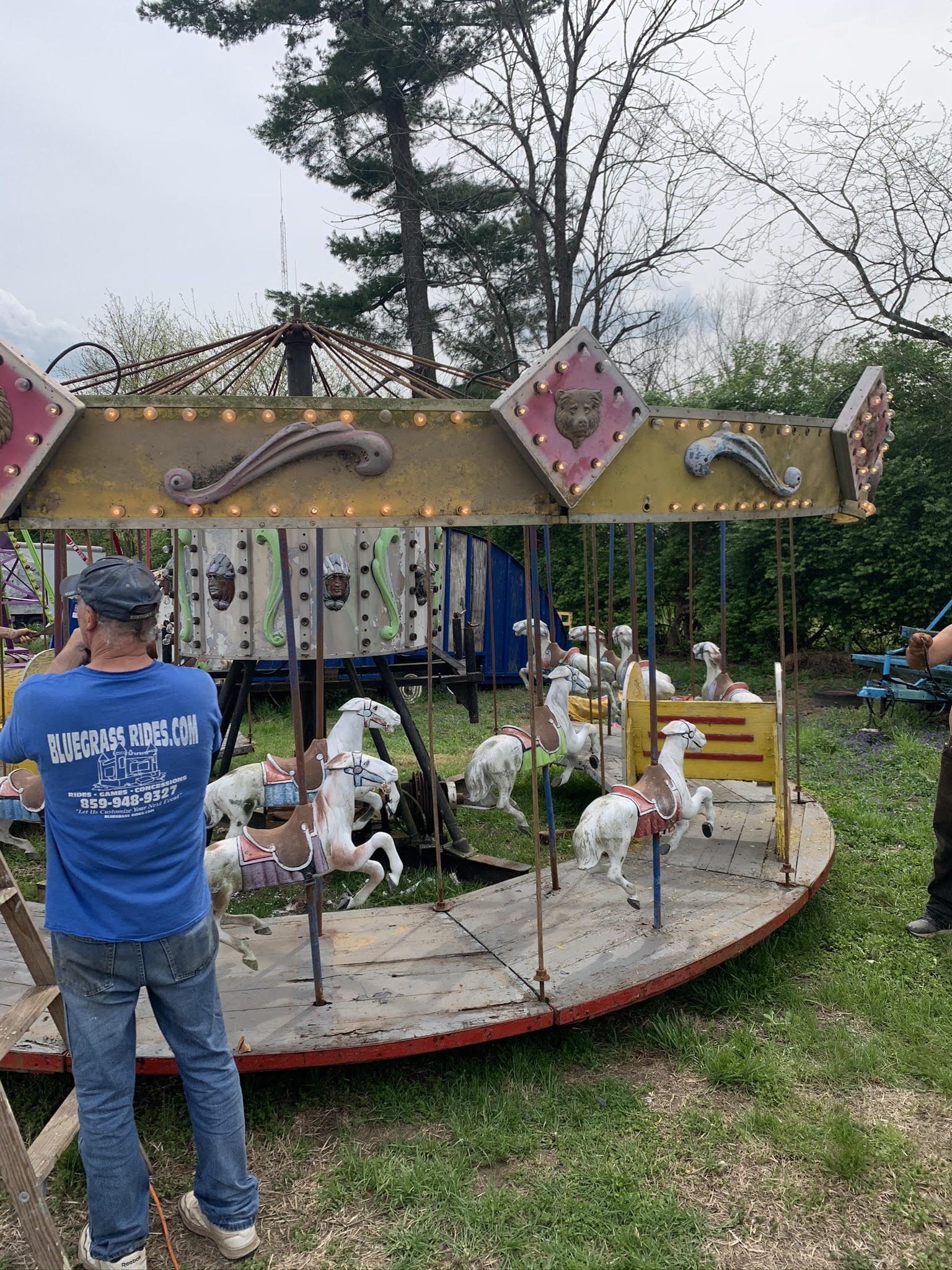 Carnivals, Fairs, Festivals, and Amusement Parks - Are we last to open, So what is the future?

What is the future of so many events we have planned this year ? How will customers respond to social gathering we are facing? All things we want to know but our industry is like so many others wondering what our next step is and following the lead of our government agencies.

Making so many operators filling like endangered species .An endangered species is a species that is very likely to become extinct in the near future, either worldwide or in a particular political jurisdiction. Our industry as endangered species may be at risk due to factors such as event loss, cancellation, businesses unable to plan, funding donations, and government regulations.

Our industry has been hit hard for several years finding staff, new regulations, transportation cost, lack of community funding and it seems as we have a lot to overcome for the next few years.

So if you want to help survival of our Outdoor Amusement business, carnival, entertainment businesses please keep us going for another 100 years. Keep your commitment to continue going forward with your event as safety allows. Remember when the storm passes we will always deliver big smiles to children of all ages. If we have had to miss your event this year please keep us scheduled for next season. We will be open for many years to come.
Carnival Ride Rental