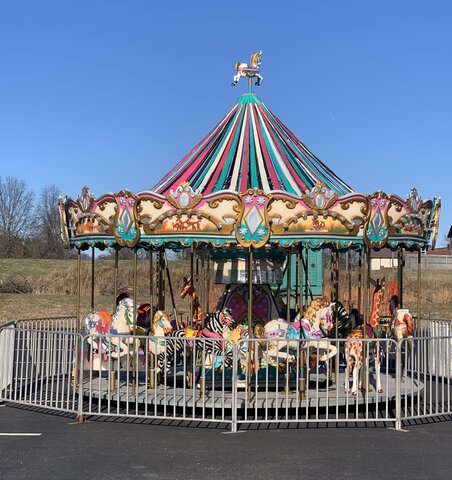 Carousel HLC15
Our Model HLC15 Carousel is a 15 passenger ride for kids and adults. Other exotic animals 2 Giraffes, 2 Zebras, 10 Horses move up and down by a gear driven cam and 4 of the animals free stand. All horses have brass poles and seat belts. This ride is powered by a variable-speed electric DC drive for smooth, easy operation. To inquire about this ride, rental please call. It can assemble complete to move to indoor locations.
RENT A Carousel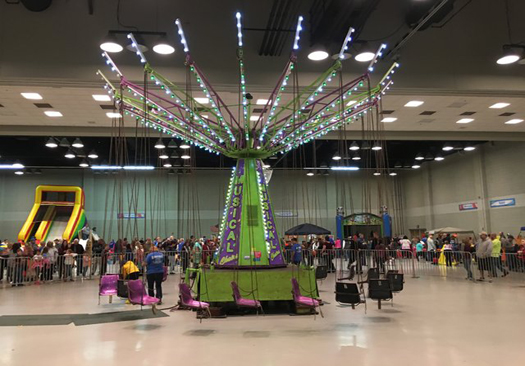 Musical Chair Swing

Bluegrass Rides has carnival amusement ride rentals. We have an excellent safety record. Below you will find our most popular rides if you don't see what your looking for give a call.
We normally operate as rental however during times we may have equipment available to provide a complete turn key carnival for your organization to help raise funds. All prices are for equipment only there may be other costs involved transportation and power expenses.
This ride features 20 swing seats. The Childress Musical chair swing Ride spins in a circle.
The Musical Chairs Swing is built by the Childress Company.
RENT A Swing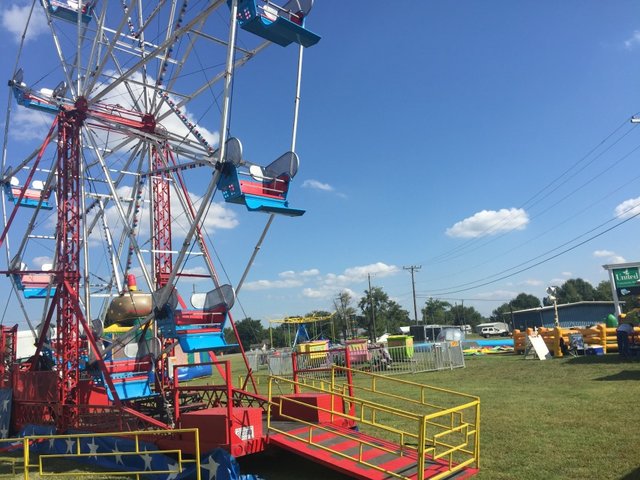 Ferris Wheel
Ferris Wheel Rentals are delivered by BluegrassRides.com for many types of events, corporate events, company picnics, motion picture film industry, and weddings. Our wheel is a full sized Ferris Wheel has a traditional feel typical of festivals, street fairs, county fairs. The ferris wheel stands at 40ft tall and have 12 seats. A great family amusement ride to have delivered to your special event. Our event rental services team will work hard to make your event special. We deliver to your location, set up and operate for your event.


Rent A Ferris Wheel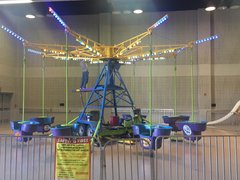 Mindwinder
This ride features eight separate tubs that seat two people. The Mind Winder Ride spins in a circle angling each tub up away from the center. The riders can spin their tub simultaneously. The Mind Winder is a combination of a swing ride and spinning ride.


Rent Mindwinder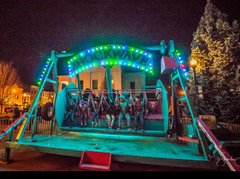 Shockwave
This ride features 14 seats. The Shockwave is a great family ride.

Holds up to 14 Riders


Rent Shockwave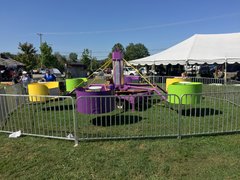 Tubs of Fun
The tubs of fun ride is just like the big amusement park rides where you spin and spin until you can't take it anymore! It's endless fun as the cup spins and the arms spin! Up to 18 guests can ride this crazy ride at a time. Spin your cup as it spins around the base of the ride! Bluegrass Rides offers this carnival amusement ride for rental. Holds up to 18 people.


Rent TUBS of Fun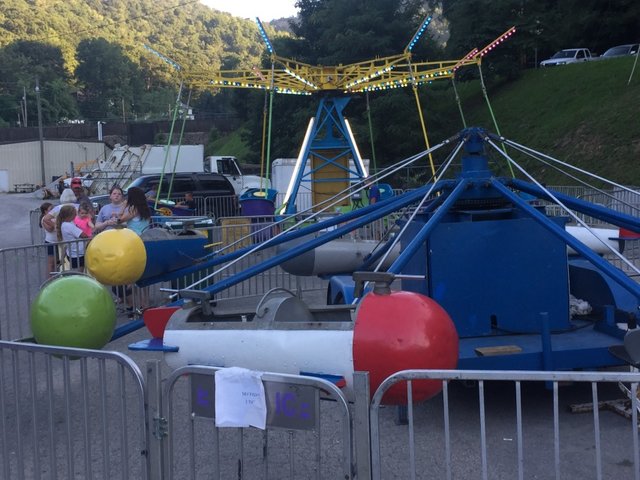 Skyfighter
This Alan Herschal children ride will be a childs favorite they will like they are flying a rocket! Our kiddie Sky-Fighter Rocket carnival ride is perfect to rent for your next event, festival, birthday party, school fair, company picnic, or corporate event

This ride features 8 Rockets that hold up to 16 children.
Rent Skyfighter
We have more rides on our Carnival Mechanical Rides page below just click the link to see more !!!