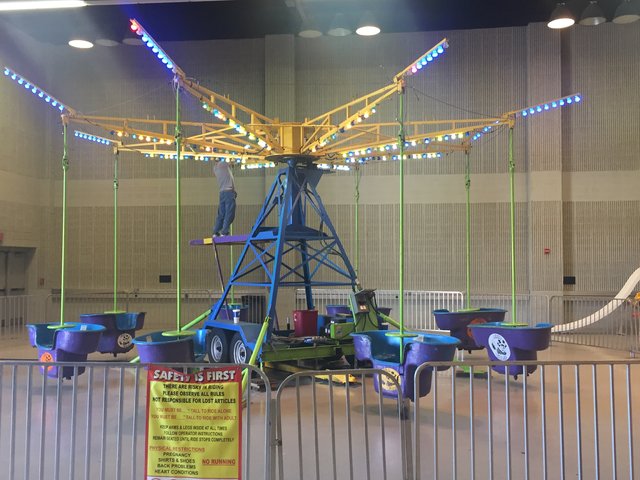 Mindwinder




$2,795.00

Please call to reserve this item

Mindwinder Carnival Ride Rentals are delivered by BluegrassRides.com for many types of events, corporate events, company picnics, motion picture film industry, and weddings. Our amusement rides used at festivals, street fairs, county fairs.

Our event rental services team will work hard to make your event special. We deliver to your location, set up and operate for your event. We take all the worry away if you need to rent carnival rides we have the largest inventory of the hottest amusement ride rentals in the industry.

This ride features eight separate tubs that seat two people. The Mind Winder Ride spins in a circle angling each tub up away from the center. The riders can spin their tub simultaneously. The Mind Winder is a combination of a swing ride and spinning ride.
Holds up to 16 Riders
60' L x 60' W x 14' H
(1) 220 volt 50 amp circuit