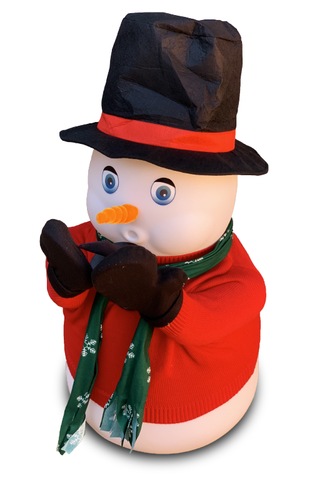 The Amazing Snowman Snow Making Machine
The Incredible Snowman Machine turns your indoor or outdoor event into a Winter Wonderland by shooting realistic snowflakes 15 to 20 feet into the air.
Dazzle your friends, neighbors and guests at parties, winter and holiday events with our fun snow making machine. This type of snow evaporates in a minute or less after landing. The patented solution leaves the ground dry and with no residue.
The Snowman artificial snow creates the same snowfall effect used in movies and commercials!
For Snow to decorate the ground or to play in, check out all our fake snow options.