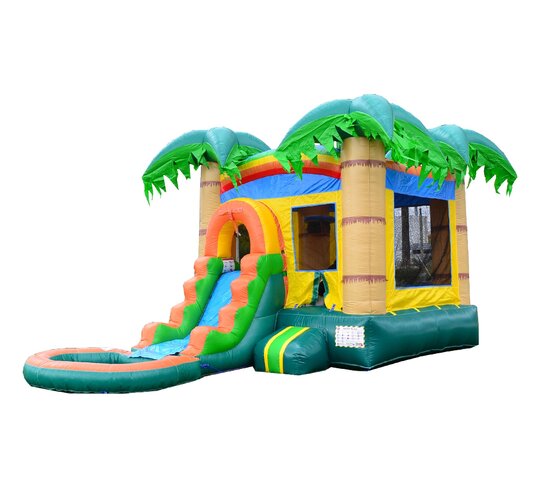 Tropical Combo Waterslide & Bounce
It's a jungle in here! Bring a tropical adventure of fun to your events.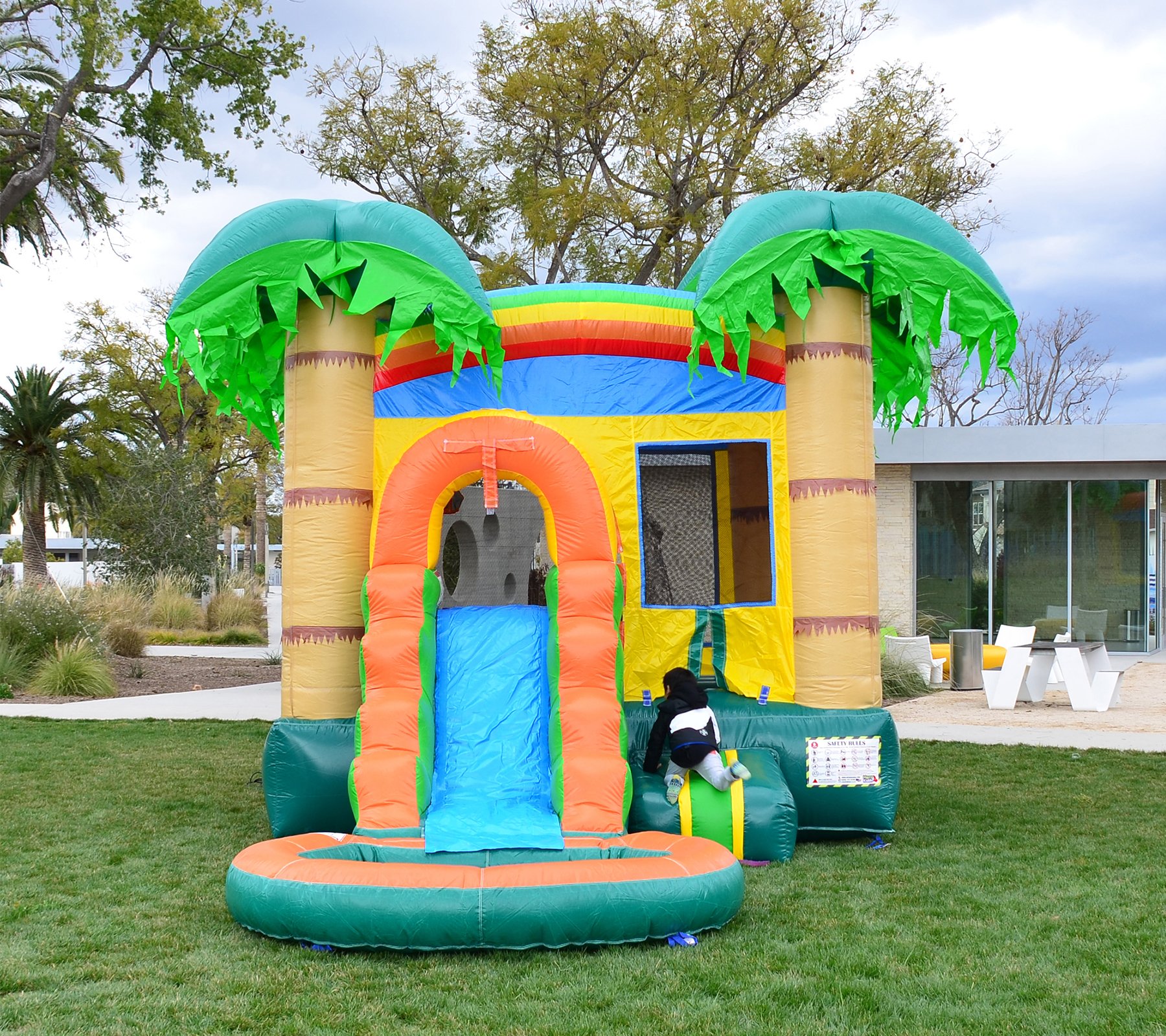 ***

NO DIRT, ROCK, GRAVEL OR MULCH SET-UP

***
CUSTOMER MUST PROVIDE WATER HOSE WITH A CONNECTION
THAT REACHES THE SET-UP AREA.
WE CANNOT TAKE THIS UNIT UP OR DOWN ANY STAIRS OR HILLS.
THE PATH TO THE SETUP AREA MUST BE FLAT AND THE ENTRANCE MUST BE AT LEAST 4FT WIDE.
CUSTOMER IS RESPONSIBLE TO MEASURE SETUP AREA
**MAKE SURE THERE IS NO POWER/INTERNET/PHONE CABLES ON TOP OF THE SETUP AREA**
PLEASE NO FRESH CUT GRASS